Look for Gypsum Creek Golf Course Junior Program information in 2021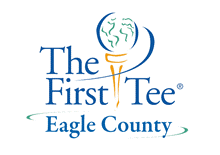 The First Tee of Eagle County continues to be an inexpensive and enjoyable opportunity for your child to have fun, while also learning the inherent life lessons of the game: Honesty, Respect, Integrity, Confidence, Judgment, Courtesy, Perseverance, Responsibility, and Sportsmanship. Thank you to all of those who have supported us throughout the last seven years!
JUNIOR CAMPS
Gypsum Creek Golf Club will again be offering our Junior golf camps. Camps will focus on the rules golf, golf skills, life skills and other fitness activities to engage safety on the golf course, fun is what your young golfer will experience.
SESSION 1 $TBD 5 CLASSES 1 HR LONG
SUMMER 2019 JUNIOR CAMP (AGES 6 TO 9) SESSION 1 GYPSUM CREEK MONDAYS AND TUESDAYS 9 A.M. TO 10 A.M.
More information and dates TBD
SUMMER 2019 JUNIOR CAMP (AGES 10 TO 13) SESSION 1 GYPSUM CREEK MONDAYS AND TUESDAYS 11 A.M. TO 12 P.M.More information and dates TBD
SESSION 2 $80 5 CLASSES 1 HR LONG
SUMMER 2019 JUNIOR CAMP (AGES 6 TO 9) SESSION 2 GYPSUM CREEK MONDAYS AND TUESDAYS 9 A.M. TO 10 A.M.More information and dates TBD
SUMMER 2019 JUNIOR CAMP (AGES 10 TO 13) SESSION 2 GYPSUM CREEK MONDAYS AND TUESDAYS 11 A.M. TO 12 P.M.More information and dates TBD