Meet our Team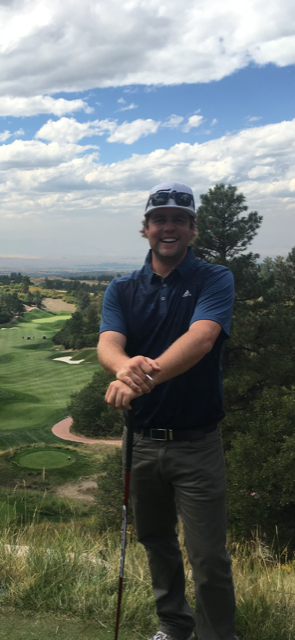 DIRECTOR OF GOLF - BLAKE SCOTT
Blake is one of those guys you just want to hang out with, no matter what age you are. His passion for golf has earned him 15 years of professional teaching, coaching, golf fitness, club fitting and various degrees of golf course management. Blake's journey has taken him full circle, starting out as outside services when he was a young boy at Cotton Ranch (now Gypsum Creek Golf Course) to the San Diego Golf Academy, Rio Secco, Las Vegas, Beaver Creek Golf Course, The Ritz Carlton Bachelor Gulch and landing softly back on his feet as Director of Golf at Gypsum Creek Golf Course.
Blake is TRX, TPI, RGSF, 3D Sports Motion Analysis and Callaway Custom Club fitting certified and never hesitates to explore innovations that may improve his knowledge of any aspect of golf and/or the performance of his clients.
970-524-6200 ext. 2
bscott@townofgypsum.com
OPERATIONS MANAGER - CHRISTY MARTIN
Christy's love of golf was sparked at the age of 9 by her enthusiastic golf-nut mother. Years later, along with a fellow junior golfer, she started the first high school girls golf team in her small town in Wisconsin. As a student of Health and Physical education at the University of Wisconsin-Lacrosse, Christy continued to be inspired by the game and spent many summer days competing around the tri-state area. In the early 90's her enthusiasm for sports and fascination of computers took her on a journey around the world organizing and computing results for the ever-growing sport of snowboarding. After decades of endless winter including 5 weeks of Winter Olympics in Nagano, Japan, Christy thawed out and came back to her roots starting out as Marketing Director at Gypsum Creek Golf Course and as Operations Manager currently. She is USTGA Golf Course Management certified and is an enthusiastic learner. As her good friend says, "Christy can make margueritas out of lemons."
970-524-6200 ext. 2
cmartin@townofgypsum.com
PGA COACHING ASSISTANT - JEREMY HUGHES
Jeremy Hughes joins the Gypsum Creek team as their PGA Junior League coach and volunteers his time assisting with coaching various team and junior programs. Jeremy spent many years as the Golf Professional at Eagle Springs private golf course and as the owner of a private car service in the Vail Valley while he and his lovely wife raised their two young children. Being a native to Eagle County, Jeremy and his family love spending time outdoors on the golf course or exploring the mountains.
970-524-6200 ext. 2
jhughes@townofgypsum.com